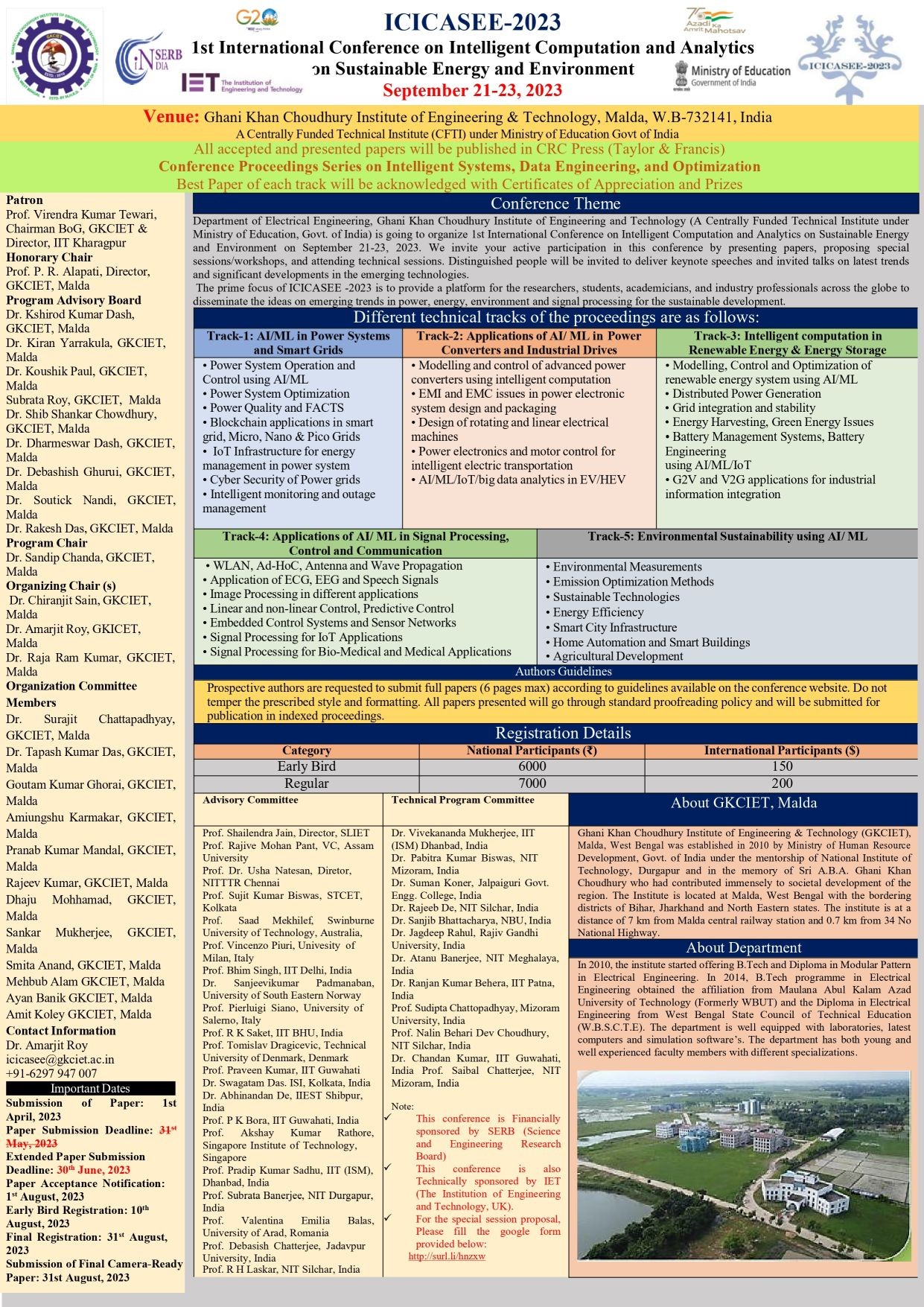 Paper Submission Guidelines & Link:
Submission of the full paper with Novel work and results should be not less than five (05) and more than six (06) pages that include figures, and references. It is advised to write the paper in Font size of Twelve (12) using Times New Roman.
All the papers must be original work with unpublished to any conference or journal. A sample template in this regard is given via the following Link: Conference Paper Template Download Link
All the authors must submit their paper in PDF version via Microsoft CMT interface. The paper submission link is as follows: Link for Paper Submission
Please note that ICICASEE 2023 reserves the right to exclude paper if it is not presented in Conference.
For the special session proposal, Please fill the Google form provided here : Click here